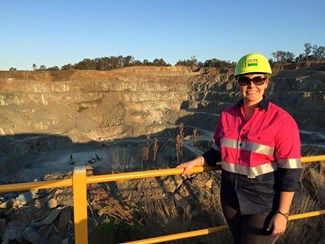 Since being elected, the Palaszczuk Labor government has overseen an economic resurgence in Queensland resulting in 150,000 new jobs. Business confidence and private sector growth have been key to getting Queensland's economy back on track.
Locally we are seeing this in a range of new job-generating projects like the Norris Motor Group show room upgrade, which has created dozens of local jobs and the Petrie university precinct project which will create thousands. Nikki is now working to extend the successful Back to Work program to Pine Rivers to ensure youth and long-term unemployed are supporting in seeking new employment paths.
Nikki promised locals that she would be part of a government that restored frontline services. In 2015-2016 the Palaszczuk government deployed 1940 new nurses, 651 doctors, 479 extra health professionals, 940 additional teachers and teacher aides, 300 police, 54 extra paramedics, 44 extra firefighting staff. These are frontline jobs delivering for our community.
After being cut by the Newman-Nicholls LNP Government, the Palaszczuk Government reinstated the Skilling Queenslanders for Work program - a significant investment of $240 million over four years to support up to 32,000 Queenslanders into work. It puts $8 back into the economy for every dollar the government invests in the program. In Pine Rivers, only Nikki Boyd and Labor support people to get the skills to obtain meaningful employment.
In Pine Rivers, Nikki Boyd and Labor support people to get the skills to obtain meaningful employment. That's why since elected Nikki has partnered with Employment Outcomes to host the community Real Deal Employment Expo resulting in locals placed in direct employment and over 80 job interviews. Nikki fights for jobs, not job cuts.