Nikki's background in Education means that she appreciates what an investment in the best start in life really can mean to someone in Pine Rivers. That's why she is a tireless advocate for the best quality Education for Pine Rivers.
Locally Nikki's advocacy on education has resulted in an education infrastructure boom.
Bray Park High's new school hall is a $3 million investment creating jobs locally and a new school community resource. Flashing school zone safety lights have been delivered for Lawnton, Strathpine, Pine Rivers High, Strathpine West, Pine Rivers Special School and Genesis. Government and non-government schools in Pine Rivers have received over $19.9 million since Nikki's election. From 2018 every Prep class will have a Teacher Aide to assist our kids to reach their potential.
940 additional teachers and teacher aides have been employed across Queensland and that means smaller class sizes and more individual support for our kids' learning. Additional Guidance Officers in our local high schools mean students are better supported in their transition from school to work.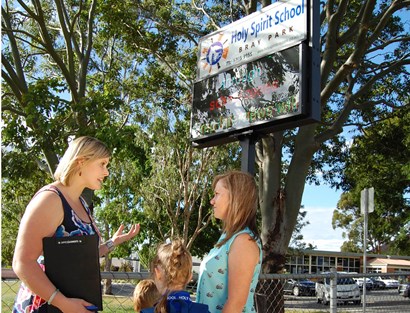 Nikki recognises that the workforce is changing and that's why an investment in STEM (Science, technology, engineering and maths) is so critical to winning the jobs of the future. The Palaszczuk government is investing in learning opportunities for teaching faculties and students to develop in this arena.
The Palaszczuk Government is commitment to restoring TAFE Queensland as the premier provider of vocational education and training in this state, that's why Nikki and the Labor government have returned Queensland's training assets to the Department of Education and Training. Now TAFE can thrive rather than being forced to compete for the use of its own facilities.
Nikki is committed to local education opportunities and since her election has campaigned and petitioned to ensure the Federal Government supports our community by funding the Petrie University Campus. It is fantastic that in their May budget the Federal government have finally joined the state and local government in supporting this project. The local uni will create 5,000 jobs, bring millions to our local economy and open up new opportunities for our community